Shim Sham
July 6, 6:00-7:00pm 2014 | Celebrating our 15th Summer this year! We want to give back to you! Please come out and learn the SHIM SHAM for FREE! Register through Brown Paper Tickets.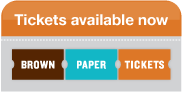 The Diga Diga Doo Young Professionals Night
Signature Event
July 26, 2014 | Come out for the premier Young Professionals Night! It's going to be a fantastic night of music, dancing, food and fun. Charleston your way through the night with other guys and dolls at this 'roaring twenties' inspired evening. For more information on this signature event, please visit The Diga Diga Doo Event Page.
Royal City Swing
RCS is a weekly Friday night swing venue in New West.
» more
Live Bands
What band would you like to see perform at Suburban Swing? Is there a band you want to see again? E-mail Jason your suggestions.

E-Mail: jason@suburbanswing.com